When Jessi came to meet me for a cup of coffee there was a sense of urgency behind her motivation to have a boudoir experience. Her one year anniversary was quickly approaching but she still had a few reservations holding her back from jumping right into it. Of the few reservations she had, the one that stood out the most was feeling out of her comfort zone. She explained that,
So many women have come to me under the impression that the women who have gone through my experience are confident super models who lack any reservations when it comes to such an intimate experience. That the women I shoot are natural "PROs" in front of the camera who are ultimately fearless when it comes to boudoir.
But I can tell you that most, if not all of my clients, are afraid of not feeling comfortable, or feeling awkward during their shoot. And trust me it's 100% normal to feel this way.
Now, I can't take all the credit for your transformation between reserved to ultimately fearless super model, but somewhere in the midst of your shoot it will JUST CLICK. Sometimes it's because I put you a pose that makes you feel good, or I show you HOW AMAZING YOU LOOK on the back of my camera, or because I tell you a cheesy joke that is so HILARIOUS that you feel okay to let go and let out an AUTHENTIC SMILE.
Sometimes you need a little push and I am here to get you across that finish line.
Today's post highlights Jessi's transformation from reserved to FEARLESS.
Here is what she had to say:
"I knew my husband would absolutely love the photos, but I've never done anything like this before. My husband always tells me how beautiful I am whenever I'm wearing lingerie but honestly I don't feel comfortable in it at all. I am super shy with my chest, and I show as little of it as possible. I always thought that I had the "resting bitch face".
"I did this for him, but in reality I did this for me to feel comfortable in my own body."
"Our first meeting went great and she really got a feel of what I was looking for. During the shoot she seemed like more of my best friend than a stranger. I loved the entire experience! I absolutely love when people pamper me. I could've fell asleep when Ally was doing my hair, it felt so good! Ally made sure I was comfortable with what she was about to do."
"We both had a vision and she created it."
"I was not expecting to feel so comfortable right when we started. I feel like we definitely clicked, and the laughing and joking made me relax and let go."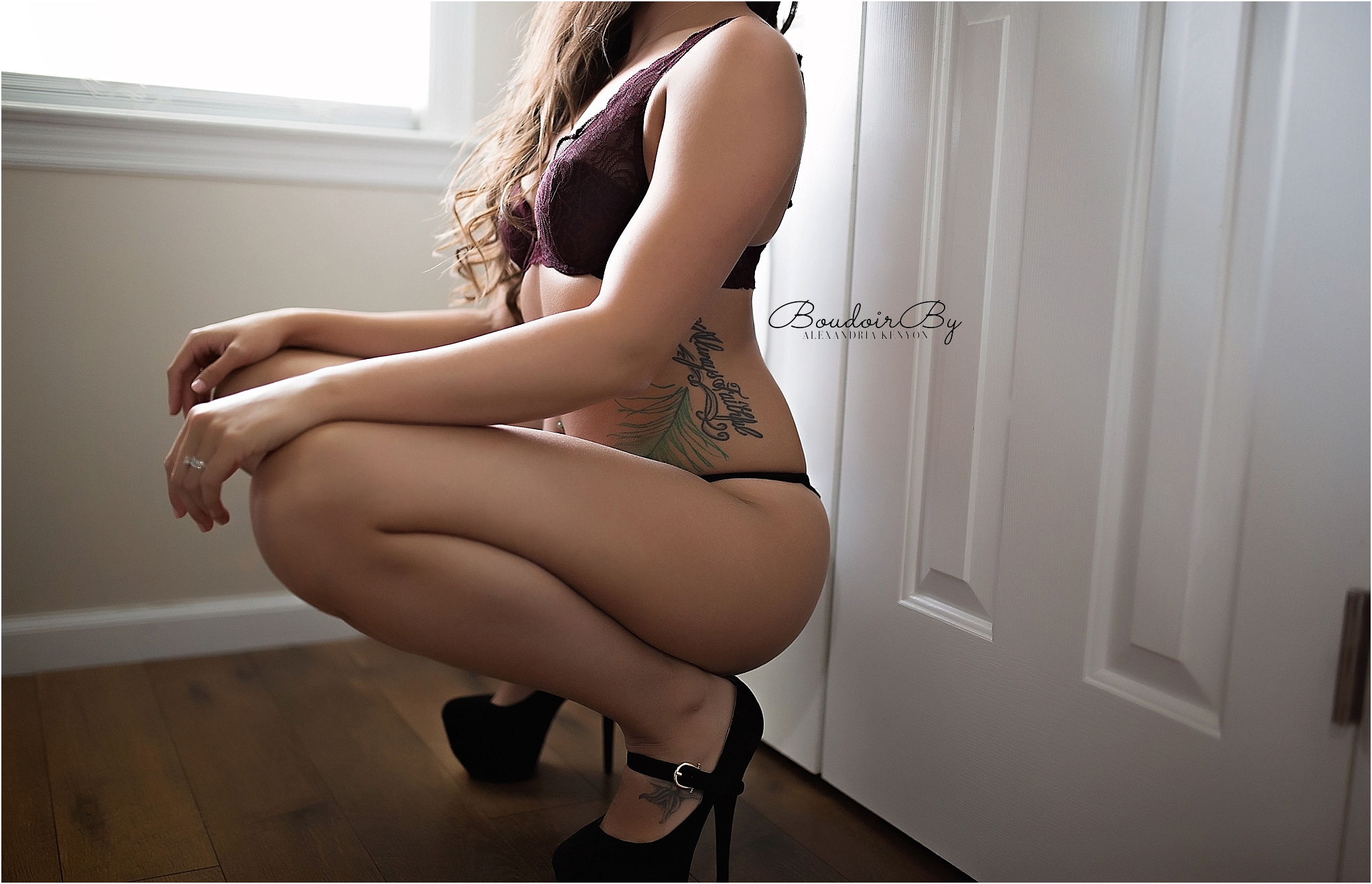 "You don't have to do this for anyone, do it for yourself. I feel as if we are so caught up in work, school, home life, that we truly forget how beautiful we are. We are all beautiful and doing a boudoir session proves it. I never knew I could look so fierce, soft, or sexy."
Isn't she absolutely breathtaking? All reservations aside Jessi rocked the shit out of her session. Thank you Jessi for allowing me help you cross that finish line and for allowing me to share your testimony and images with all the women who may feel like boudoir is out of there comfort zone.
Need help crossing your finish line?